American-Amicable Life Insurance Company of Texas and its affiliated companies can trace its history back to 1910 when the Amicable Life Insurance Company was organized in Waco, Texas. Through the years, Amicable Life Insurance Company experienced considerable growth and change with the name being changed to American Amicable Life Insurance Company in 1965. Today the American-Amicable Group has approximately $6.7 billion of life insurance coverage in force.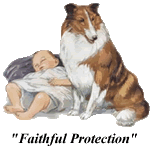 American-Amicable and its affiliated companies market life insurance products including whole life, universal life, modified whole life, term, group term, critical illness, final expense, and annuities. These programs are designed to fit the needs of our customers, which include civilian, government employees, payroll deduction, and the final expense markets. American-Amicable continues to grow and prosper and has consistently maintained its solid financial position. Historically anchored on a foundation of financial integrity and responsible management, American-Amicable looks to the future with great enthusiasm.
About MOO
For more than a century, Mutual of Omaha has been committed to helping their customers through life's transitions by providing an array of insurance, financial and banking products.
MOO is Strong, Stable & Secure.
When it comes to building and protecting your financial future, you deserve to work with a name you can trust.
Mutual of Omaha is in the second century of doing business, and their history demonstrates their continued growth and success as a company that customers can depend on.
MOO has Solid Ratings
Mutual of Omaha is proud of its solid financial status, reinforced by strong marks from the leading rating agencies.
These ratings are independent assessments of a company's financial strength and its ability to meet ongoing obligations to policyholders.
Foresters Financial is a leading international life insurance provider with a unique history that spans more than 140 years.  The organization was founded in 1874 and, in the spirit of fraternalism, aimed to provide life insurance for average, working families.  Now in its third century, Foresters continues to champion the well-being of families through quality life insurance products, unique member benefits and inspiring community activities.  Over several decades, Foresters has led the way in pioneering many firsts in the North American insurance landscape.  One of the organization's first leaders was Dr. Oronhyatekha, a Mohawk who was Canada's first Native doctor to practice western medicine.   A man ahead of his time, Dr. Oronhyatekha championed the rights of women, children and minorities.  During his tenure he insisted on admitting women as full members and provided benefits to the orphans of Foresters members.
The new Foresters Historical Mosaic showcases their fraternal heritage through archival documents including handwritten proclamations, medals, certificates and other beautiful artifacts.  And, their extensive collection of historical photographs and newspaper articles provides a virtual journey through time, capturing both important historical landmarks and the shifting needs and expectations of society.  Through the industrial, cultural and digital revolutions, Foresters has been there to support families and communities.
The predecessor of TransAmerica Life Insurance Company was founded in 1906. With more than a century of experience, TransAmerica has built a reputation on solid management, sound decisions and consumer confidence. In 1999, TransAmerica was acquired by Aegon N.V. Aegon is an international life insurance, pensions and asset management company headquartered in The Hague. Aegon has businesses in over 20 markets in the Americas, Europe and Asia and its ambition is to be a leader in all its chosen markets by 2015.
TransAmerica's history dates back to 1904, when Amadeo Giannini founded the Bank of Italy in San Francisco, California.The bank served the working class residents of the city, including many Italians living in the North Beach neighborhood. The bank survived the San Francisco earthquake and fire of 1906 and was one of the first to offer loans to businesses to help rebuild the city. After years of expansion, the Bank of Italy merged with the Bank of America in the 1920s. The bank assumed the name of Bank of America. In 1930, Gianni acquired a major insurance company, Occidental Life Insurance, through a holding company he named TransAmerica. Occidental had been founded soon after Gianni's Bank of Italy – in 1906, also on the West Coast.
For nearly one hundred years, our organization has faced and managed complex risks; and provided the risk expertise and financial strength that empowers clients in more than 80 countries and jurisdictions. Today, our organization is evolving to better meet our clients' needs.
We're simplifying our structure so that we work more closely with clients, provide greater transparency, and deliver value faster and more efficiently. We're becoming leaner, more focused, and more profitable. We recognize the constant need for change, and we're up to the challenge.
The world is changing faster than ever. What was true yesterday may not be true tomorrow. But with AIG's risk expertise, you'll be more prepared, with less fear for the future. We're ready to help you seize new opportunities.
Serving the middle market for more than 130 years, Baltimore Life is licensed in 49 states and the District of Columbia. Their reputation is for integrity and service to policyholders and agents. Their speed to decision features their INSpeed paperless application and point-of-sale underwriting decision process with paper applications. Baltimore Life is rated B++ (Good) by A.M. Best for consolidated financial condition and operating performance, which is fifth best of sixteen possible ratings.
Royal Neighbors is not a typical fraternal benefit society. Or an ordinary insurance firm. Since 1895, RNA has held true to their mission to support women and those they care about by offering insurance coverage, member benefits, and the opportunity to connect and give back to their communities. The unique mission of giving back resonates well even today. Their mission is to provide women and those they care about with valuable insurance products, financial education, member benefits and services, and opportunities to connect with each other and their communities. They are insurance – with a difference. RNA runs as a non-profit insurance organization dedicated to supporting their members by providing value-added benefits and opportunities for their members to give back to their communities.
American Century Life is a 30+ year old Texas-based and Texas Only licensed life insurance company, approving life insurance policies with face values of up to $25,000 and annuities only to Texas residents. Unlike many larger insurance companies, American Century Life provides affordable premiums with convenient payment options and our simplified underwriting guidelines allow agents ease in completing applications in a variety of ways, including in a client's home, place of business, over the phone and even Online, with policies issued within days. Clients may pay their premiums with Automatic Bank Draft, Credit Card or by Mailing in a Physical Check. With American Century Life's minimal underwriting guidelines, there is No physical examination required and policies are issued for ages 0 – 80 in the amounts from $1,000 to $25,000.
Laying the Foundation for a Successful Future. Americo Financial Life and Annuity Insurance Company has been doing business for over 100 years. Americo Life, Inc., their holding company, is currently one of the largest, independent, privately held insurance companies in the United States. Today, all sales and marketing activities are facilitated through Americo with operations in Kansas City, Missouri.
The roots of the Americo family of companies date back more than 100 years. Our growth has been built on the successful acquisition of over 15 insurance entities, each with its own distinctive advantages.
Each of these companies has a long, successful history on which Americo is building its future.
1922, Great Southern Life was the very first company in America to insure the lives of children.
1971, Ohio State Life was the first to advance death benefit monies to sustain the life of a policyholder.
1981, Great Southern Life was one of the first American companies to offer universal life insurance.
More recently, one of the first companies to introduce indexed universal life and annuity products.
Americo's focus is on maintaining their strength and stability to make the difference for you. Everything they do is focused on being here for the long term. Their products are priced with integrity, their credit ratings are supported by sound investment management, and their level of service continues to exceed expectations.
Americo is committed to helping their policyholders sustain safe grow for the long term. Your success and theirs, depends on the teamwork and relationships that are built between their agents, internal and field underwriters, as well as you, the customer.
Kemper Senior Solutions has had policy holder approval confidence by providing prompt courteous service. Kemper Senior Solutions believes the right insurance for you is one that meets your needs and comes from a company you can trust.
Our Solutions. Kemper Senior Solutions strives to meet the insurance needs of our policyholders. We have our finger on the pulse of the ever-changing health care industry. We continue to develop new and innovative solutions for our clients' needs. We have the right products, right approach and right value.
Right Products, Right Approach, Right Value™
At Kemper Senior Solutions, we believe the right insurance plan for you is one that meets your needs and comes from a company you can trust. That's why we offer straightforward insurance products and packages designed for a range of customer needs, with a commitment to financial excellence that gives you the confidence we'll be there when you need us most.
The insurance benefits under the Kemper Senior Solutions policies are provided by Reserve National Insurance Company, a subsidiary of Kemper Corporation (NYSE: KMPR). Kemper* is one of America's leading financial services providers, with over 6 million policyholders nationwide and more than $8 billion in assets. Reserve National Insurance Company has been providing life, accident and health insurance since 1956, and holds the prestigious "A-Excellent" rating for overall financial stability by A.M. Best Company, one of the leading insurance rating companies in the country.
As one of the nation's leading financial services providers, the Kemper family of companies specializes in property and casualty insurance, along with life and health insurance products for individuals and families.
Kemper's Life and Health Insurance businesses bring a high-level of personalized service to their customers. We think you should know that:
More than 6 million policyholders have their basic insurance and financial needs met by our nationwide network of career agents and independent agents.
With over $8 billion in assets, we employ about 7,000 associates.
Led by a seasoned management team that values ethical behavior and no-nonsense business results.
Kemper Senior Solutions meets the ever-changing needs of consumers by offering a home health care, and life insurance plans. Focusing on consumer choice, Kemper Senior Solutions generally allows several benefit levels to meet clients' needs.
Our People. Our team is a family, from the support staff in the Oklahoma City home office to the agents across the nation. We work together to assure you get the products and services you deserve, with unsurpassed attention to customer service. Our focus is on you, the policyholder.
Company info coming soon!
Company info coming soon!
Company info coming soon!